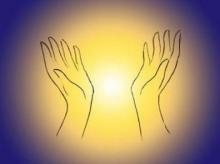 by Katarina Subotich
Workshop facilitator: Katarina Subotich, BS Brennan Healing Science
Location: Casa EYFA Centro de Arte Holístico
104 Calle Taft, Santurce
San Juan, Puerto Rico
Fecha: February 2-3, 2019.
Friday, February 1, from 7-8:30pm lecture open to public. Gratis.
Hora: Saturday - 9:30-5pm. Sunday - 10-5pm.
Investment: $250.
Contact: Katarina Subotich, tel: 787-529-6622


You can make payment using ATH Móvil, phone number 787-529-6622
Register here to reserve your space in the workshop.
Payment is nonrefundable.
The reservation is transferable to other person. La reservación es transferible a otra persona.
To pay with Paypal account or Credit Card