Date:
April 25, 2020

to

April 26, 2020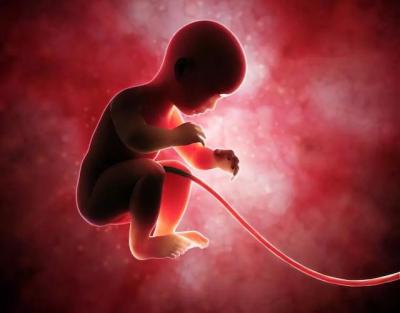 The existence of every human being starts, in this life, much earlier than the moment of birth. Every soul incarnates in specific place, time and family field in order to develop consciousness and go through certain experiences.
The very moment of conception, as well as our time in the womb, are of great importance in setting the bases of life for every human. Depending on the atmosphere in the womb  of the mother, fetus starts to get impressions of the environment it is coming to, very early. This is our first experience of the ground.
Birth itself is not an easy process, neither for the mother or a child. Many kinds of experiential psychotherapies came to conclusion that birth is one of the deepest traumas in human life. Pregnancy and birth set the bases of our physical and psychological development later in life. The growth of the first chakra, through this period and imediately after birth, is very prominent and rapid. Also known as "root chakra" (from Muladhara, Sanskrit) this energy center is of essential importance for our physical health, stability and sense of safety.
What can you expect from this workshop:
introduction to character structures, with accent on Schizoid character (Wilhelm Reih).
exercises and meditations that strengthen the function of the first chakra.
experientials that contribute to release of birth trauma ( PsychoEnergetics)
work around fear of contact and lack of the sense of safety (causes of anxiety and depression).
look at attachment and relationship with mother.
To get to know more about schizoid character and the first chakra, you can read article in Chakra Library.
Workshop facilitator: Katarina Subotich (BS Brennan Healing Science, PsychoEnergetics, Somatic Experiencing).
Contact: InfiniteEssence@yahoo.com, 063-753-5990 (Viber).
Date: April, 25-26, 2020.
Location: Vila on Sava River, Belgrade.
Time: 9:30-5pm
Investment: €120
Nonrefunduble fee of €40 is necessary during registration process. Contact Katarina for payment options.
Number of participants is limited.
The workshop is open to visitors from abroad, as translation is available for additional charge.