"Don't grieve. Anything you lose comes round in another form."
Rumi
Apparently two opposite states, loss and joy are actually intimately connected.
The loss is inevitable in the world we live in. We will, sooner or later, be exposed to loss of loved ones (divorce, death, etc.) or material possessions. If not given an opportunity to grieve and emotionally process, the loss will stay in our bodies and energy system (aura), affect our emotional being as well as physical health, especially area of the fourth chakra (heart and lungs).
As long as the grief stays in our energy consciousness system, joy cannot emerge. Without joy life becomes monotonous, dry and heavy, resulting in depression.
Fighting those feelings, or trying to "get over"  them alone is futile.  Heart, which seeks connections and support when open, closes and isolates when too sad. Joy becomes deeply buried and inaccessible for months, and sometimes years. Without the pleasure of living and creating, life losses its purpose.
In this two day workshop we will:
do exercises to enhance grounding (first chakra) and openness of the heart chakra
explore the loss in our life and talk about it (what one does not express, he is bound to carry in himself),
do experientials which will give opportunity for emotional process
perform family constellations with the focus on loss and unfinished business
gain awareness of how we choose to "die" with loss (get depressed), move through depressed emotions and come back to life.
allow group of fellow humans  to support us
shamanic journey
rejoice in each other and our humanness
Date: October 14. - 15.
Time: Saturday, October 14. 9:30am-5pm
           Sunday, October 15. - 10am-5pm
Location: La Esfera Dorada
Carretera 8838 #1700
Monacillos (Frente a la entrada de la AEE)
Edificio de Action Service Corp
Investment: $198. Early bird registration $178 if registered before September 15.
Contact: Javier Ruiz
sanacion.javier.ruiz@gmail.com
www.sanacionpr.com
(787) 525-6905 
Contact: Katarina Subotich
InfiniteEssence@yahoo.com
www.InfiniteSoulJourney.com
787-529-6622
 
Registration: Living with Loss Workshop registration page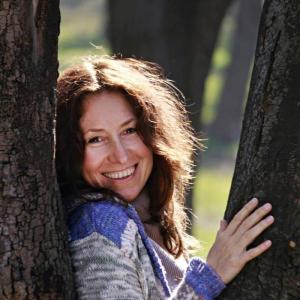 Katarina Subotich facilitates individual, group sessions and workshops in Europe and United States.
She is graduate of the Barbara Brennan School of Healing, a collage for evolution of Human Energy and Consciousness System, PsychoEnergetic therapist (body oriented approach to process) and currently in training in the Institute of trauma resolution, Somatic Experiencing.
Her practice includes in person and long distance sessions.
Javier is a facilitator of various healing methods.
He is graduate of the Barbara Brennan School of Healing (USA), CUDEC (Mexico), Constellation work (PR) and Institute of Holistic Art Massage (PR).
 
He presents the radio program Nivel y Balance Espiritual 11Q.